My book talks are coming at you from a librarian, not a reviewer. You won't find me talking about style or craft, why I think this could've been better or what worked or didn't work. I only do book talks on books I liked and want other people to know about. So if it's here I probably think it won't injure your brain if you read it.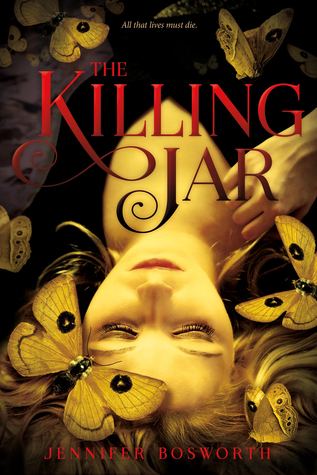 Kenna didn't mean to kill the neighbor boy when she was a child, but his acts of cruelty towards animals drove her to do something she's never understood - draining his life force and leaving only a husk behind. The tragedy was never explained, except for a dire warning from her mother to never touch other people. Now seventeen, Kenna struggles with her feelings for her best guy pal, and the twin sister who is dying slowly - never touching either one of them.
When a home intruder takes the family by surprise, Kenna's power is the only thing that can save them - completely eradicating every living thing around the house in a mile wide radius as well. With the life force of everything she killed tearing through her, Kenna revives her mother and sister, restoring her sister to a state of health she's never enjoyed in her entire life.
With this new tragedy, her mother tells Kenna it's time for her to come clean, and drives her to Eclipse - a commune on the hillside that most people avoid. Well protected, secret, and completely insular, the people of Eclipse have always been a mystery - until Kenna's mom reveals she used to be one of them, and that the powers that made her one of their people have passed to Kenna.
Left at the commune with her grandmother, Kenna discovers a world of music and happiness, art and food, a world where she doesn't have to worry about not touching others anymore because her touch cannot hurt people like herself. But she's only seeing one side of the commune, and dark hints begin to reach her that not everything at Eclipse is as it seems.
a Rafflecopter giveaway