My book talks are coming at you from a librarian, not a reviewer. You won't find me talking about style or craft, why I think this could've been better or what worked or didn't work. I only do book talks on books I liked and want other people to know about. So if it's here I probably think it won't injure your brain if you read it.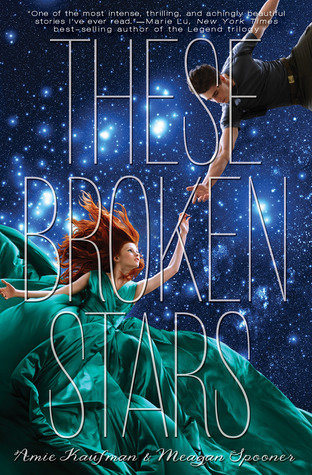 Lilac LaRoux knows better than to show interest in any boy - ever. Her dad - the richest man in the universe - doesn't think anyone is good enough for his only daughter... and he proved that the last time she thought she was in love. So when the luxury space-liner Icarus crashes into the nearest terraformed planet, leaving Lilac and nobody war-hero Tarver as the only survivors, she knows that she'll have to rely on him to survive - but not betray the slightest inkling of liking him if she wants him to live, too.
Tarver Merendsen shared a few words with Lilac before he knew who she was, before the Icarus and everyone on board besides themselves died. The girl he spoke with was nothing like this spoiled space brat he's found himself marooned with. But as the walls between them come down the longer they have only each other for company, and the true nature of the planet they're stuck on becomes apparent, Tarver and Liliac discover that the only thing they can trust is what's been built between them.
a Rafflecopter giveaway